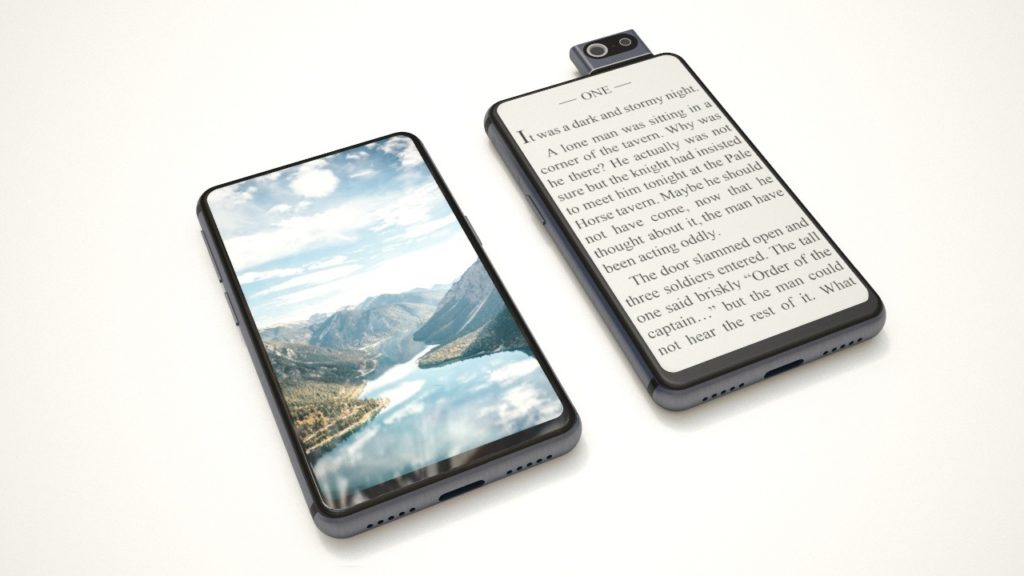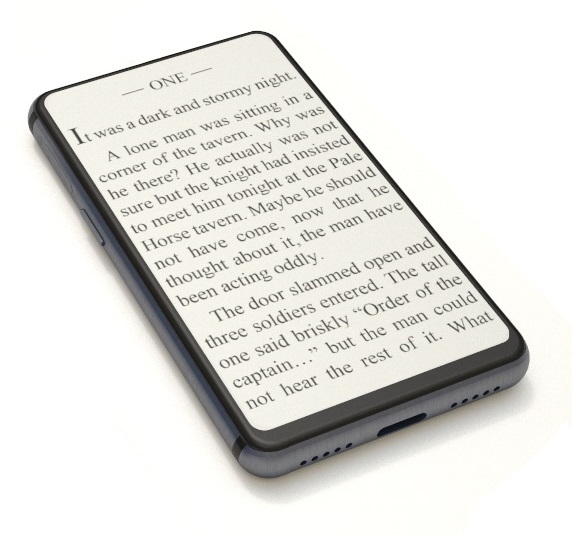 Dual screen : usual LCD and E-reader
ePaper dual-screen smartphone is an awesome concept which never reached Europe and America. But having myself used one for years, I can tell you this feature is just awesome. Why?
Handy e-reader that you always have in your pocket. And the best part is that it's your smartphone. So you can just download an ebook from your phone and start reading at once.
Always ON, it shows whatever you want. Time, meteo, notifications, a nice wall paper. Anything you want. It's like changing the case of your phone whenever you want.
If you break your screen you have one standing by!
A strongly built manual pop-up camera module
Built in the aluminium frame, this camera is manual, it's an undying push push mechanism like clicky pens. It will let you launch camera faster than ever before : Just clicking open the camera will launch it instantly.
8Cores, 6GB RAM and all we can do is surf the web and crush candies? You should be able to use it as a computer.
Are you not frustrated having such powerful smartphone but using only 5% of it's power? Some android phone can already do much more with a Desktop Mode ! It let you use your smartphone as a computer. With mouse cursor, resizable windows and so on.
OneDevice will have Video-over-USB-C and a desktop mode. Letting you get the most out of your device! More than that we'll try to bring support for linux applications and to some extent to windows applications, such that your desktop can be really of use!
Keyboard dock
You'll be able to use OneDevice on Keydock.

Keydock is a keyboard docking station bringing lot of connectors to your smartphone : Ethernet, 4 USB, SD, HDMI, VGA, SSD… Such that you can get a real desktop experience from your phone.

Keydock is already developped and ready to be manufactured. Check out more at www.onedevice.eu/keydock/ !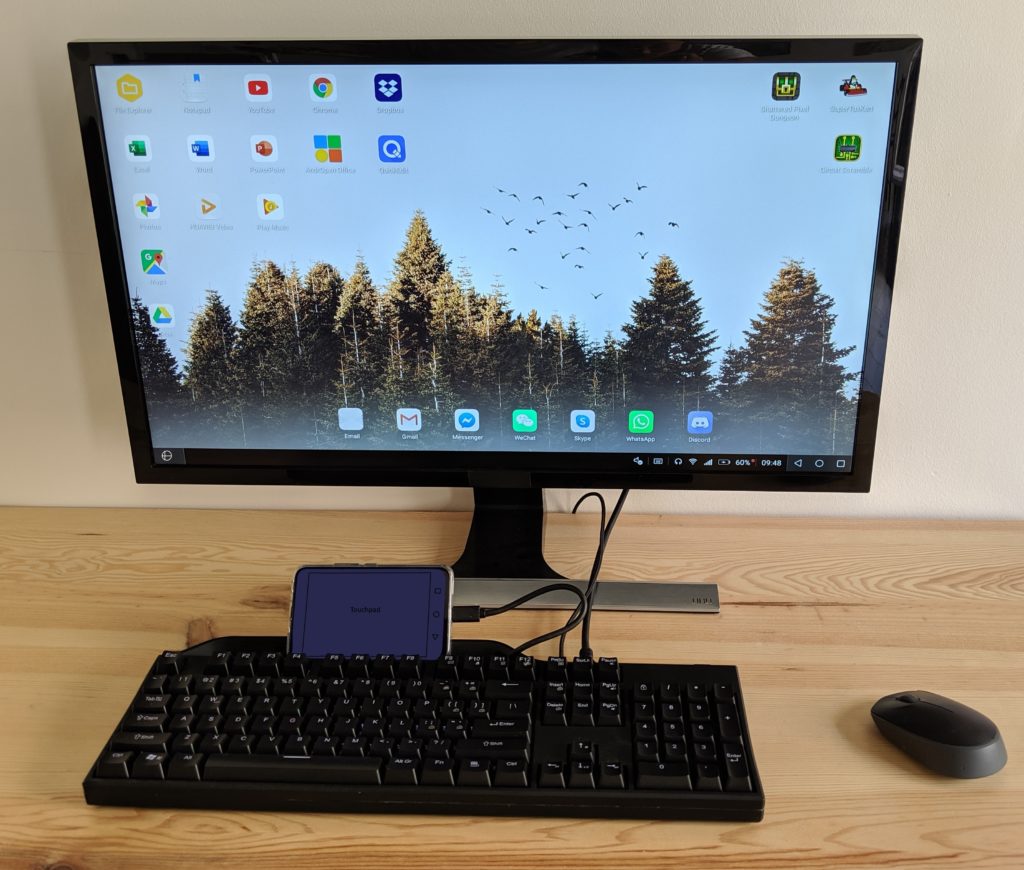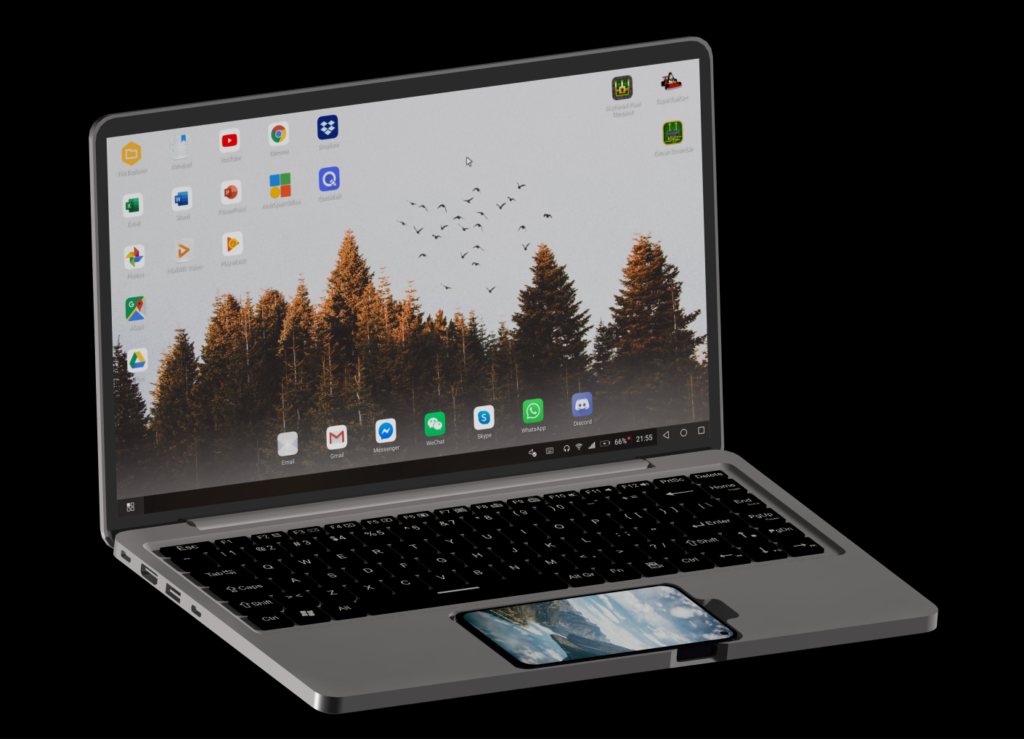 Laptop dock
The same way you can use OneDevice on Keydock to make a desktop computer. OneDevice can dock to laptop shells.
We plan to make a Laptop-docking-station with a hole instead of the trackpad so OneDevice can fit in there to give a real laptop-like experience.
This is not difficult to design, but we need to make OneDevice first for obvious reasons!
It will not happen without you. Join us now !