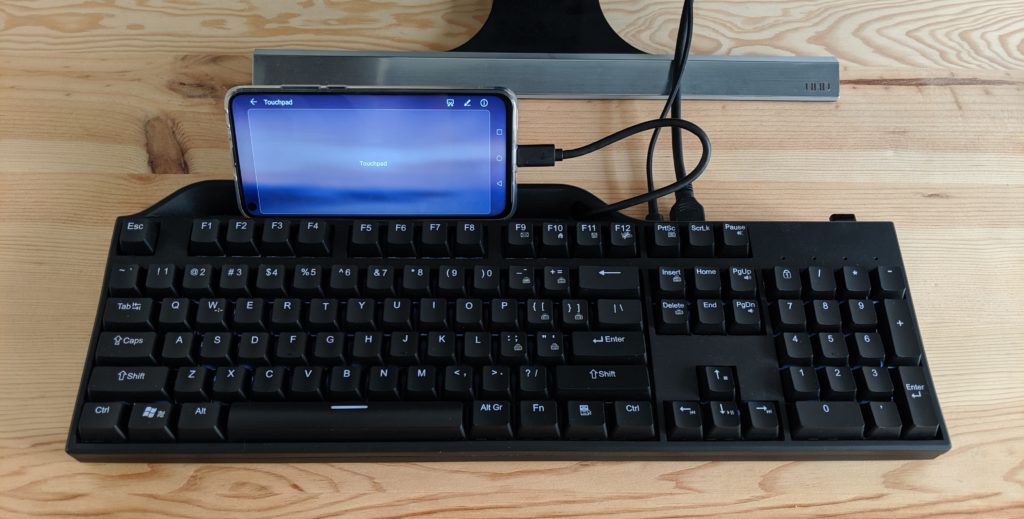 Keydock is already an awesome keyboard, with all the best features you could want of it. But we would not be bothering you just for that!
Keydock turns your smartphone into a desktop computer!
Interested? Currently you can't have it.
In order to be able to manufacture Keydock, we must reach a minimum order of 2000 pieces. That's why if you'r interested it's super important to suscribe to show your interest.
Want to help further? Join our Discord and like our facebook page !
Today, our cell phones have replaced so many devices that we used before : GPS, cameras, music players, game consoles and so much more thanks to countless apps available. They got so powerfull that today your smartphone is probably more powerfull than your current computer.
The only problem? Their small screen size and limited mobile interface that limits our productivity.
That's why we created Keydock!

Keydock is a docking keyboard that unleash your smartphone (or tablet!) power and brings you a whole new experience!
Once you connect your smartphone to Keydock, the Android interface is presented in Windows-like desktop environment, with resizable windows, mouse cursor, file manager, web browsers and so on.
You can then do pretty much anything you would do on a computer: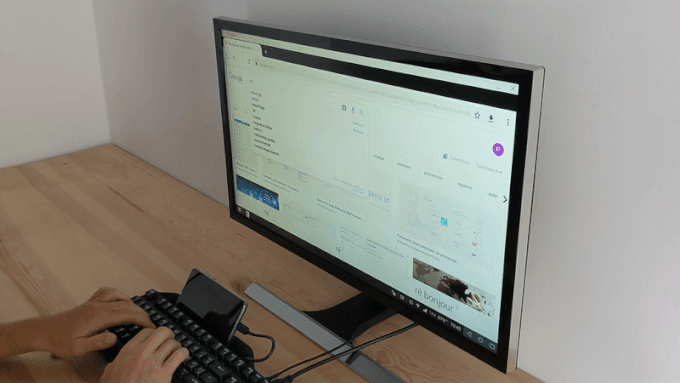 Surf the internet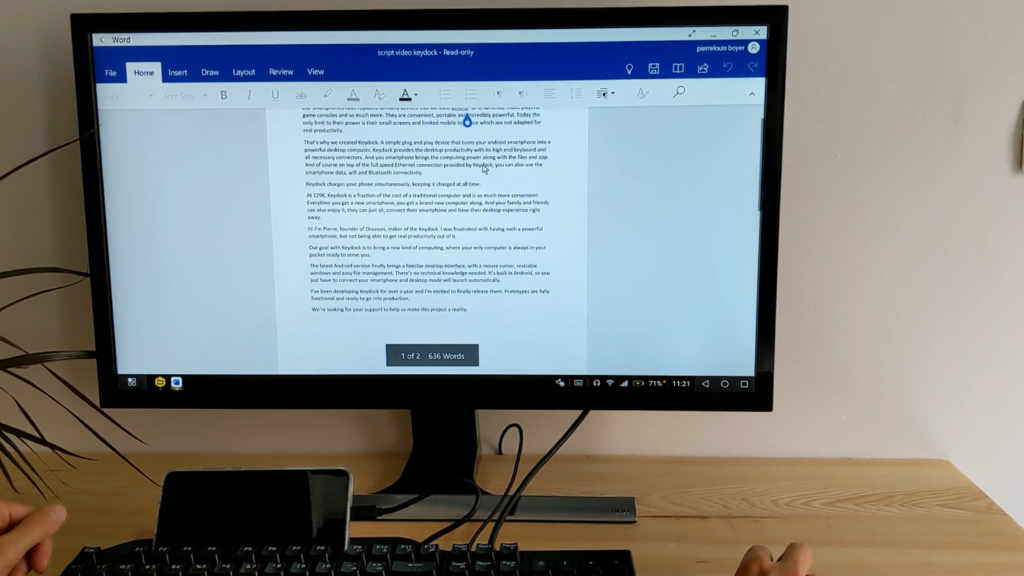 Create and edit documents,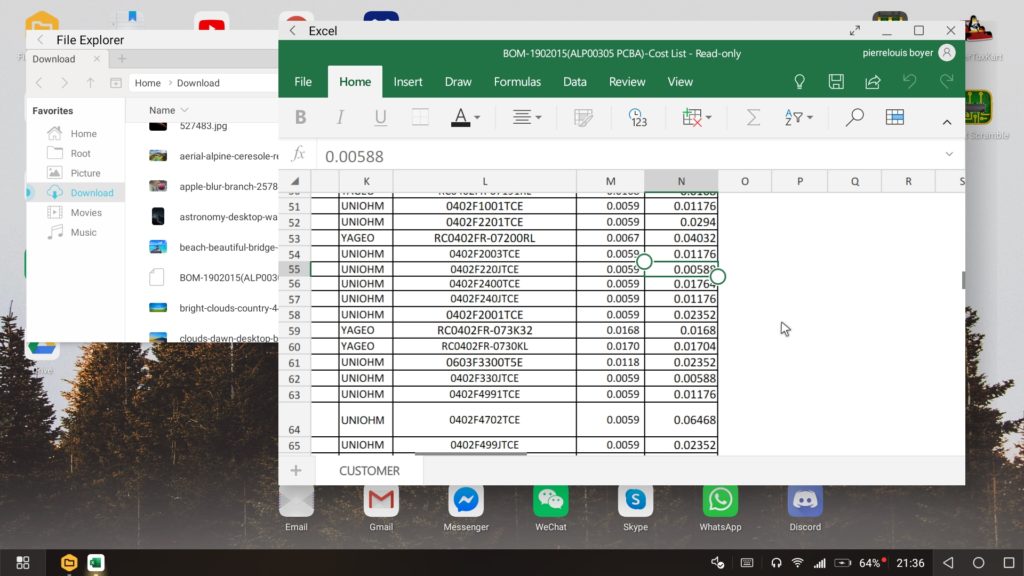 spreadsheets, presentations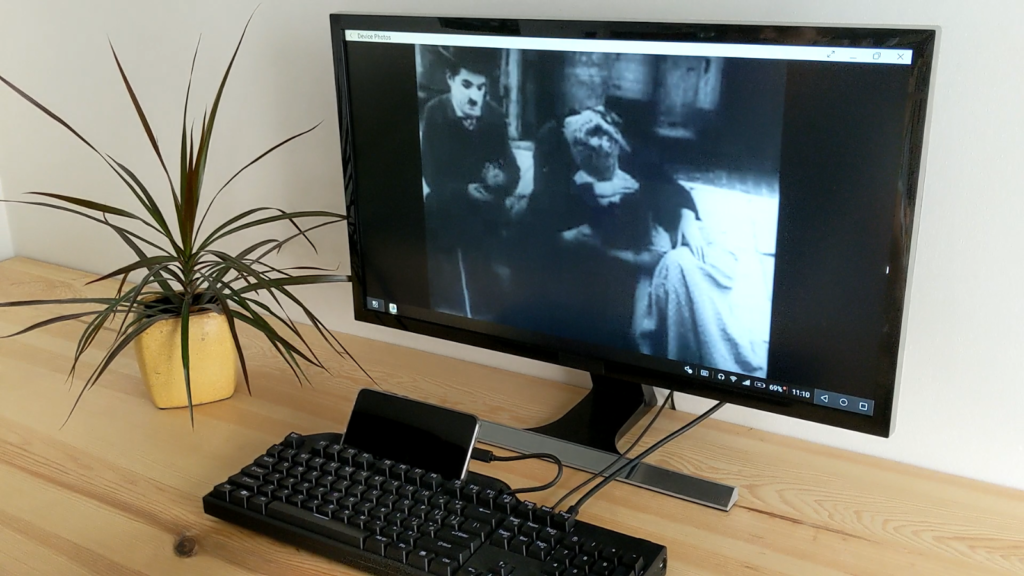 Watch movies from your phone, Youtube or Netflix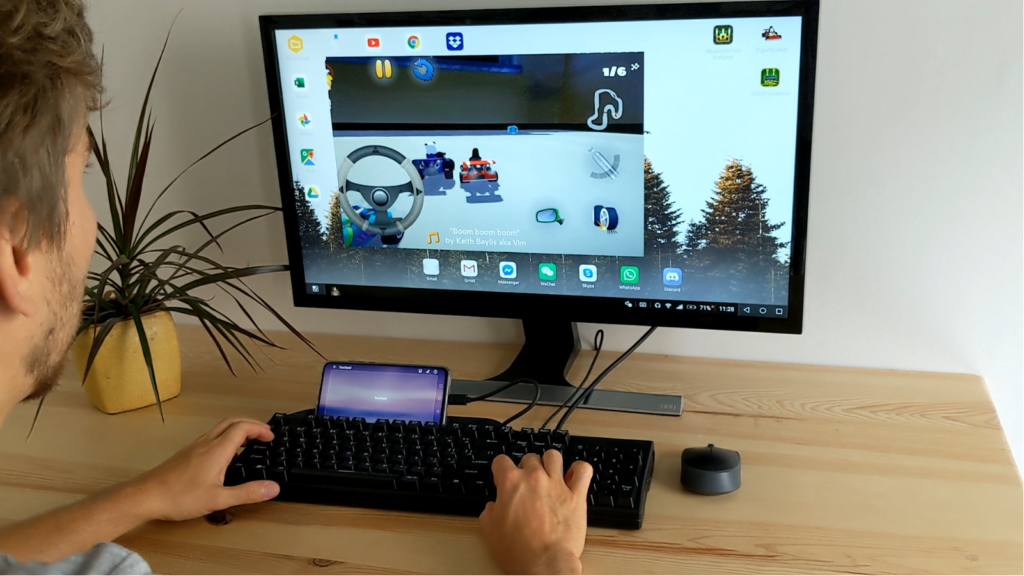 Play video-games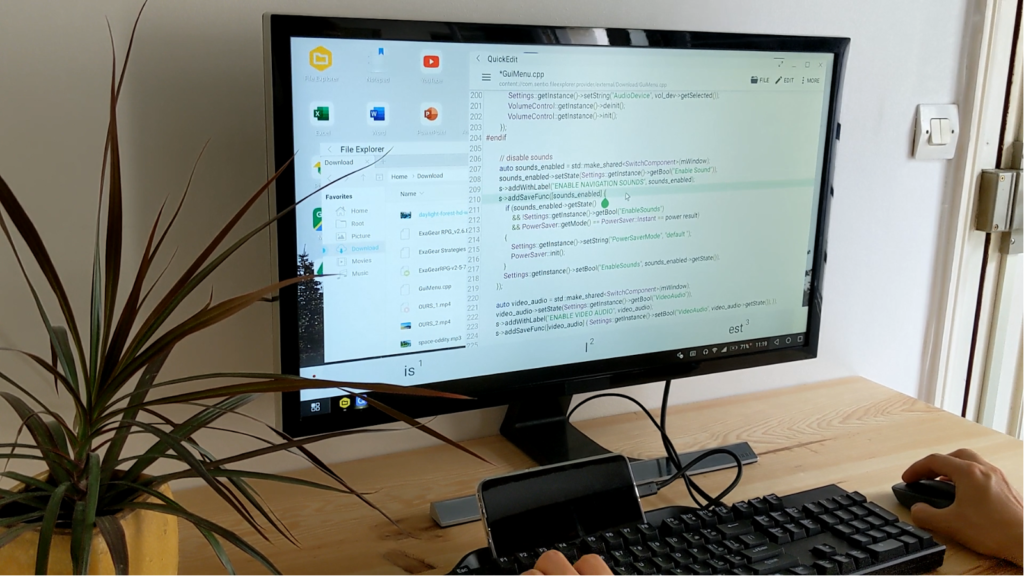 Write code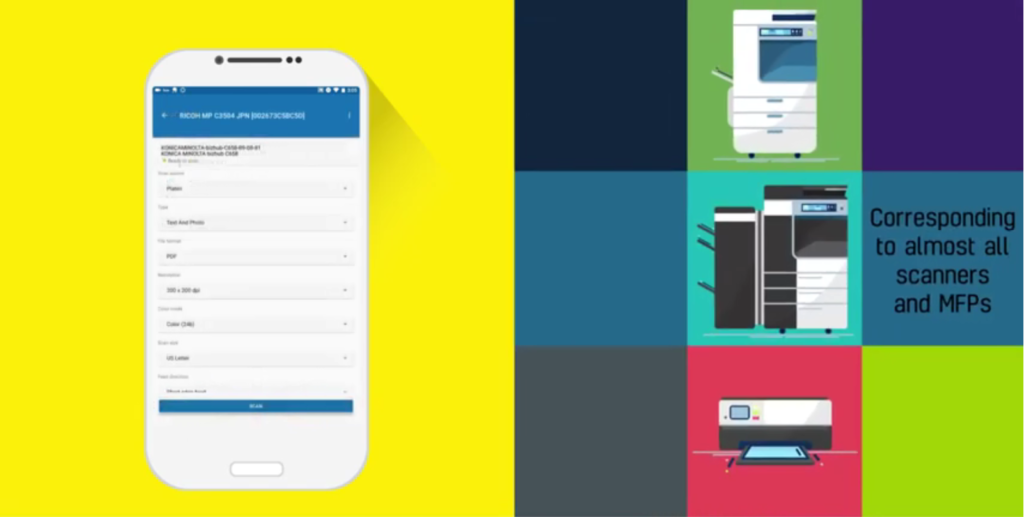 Print and scan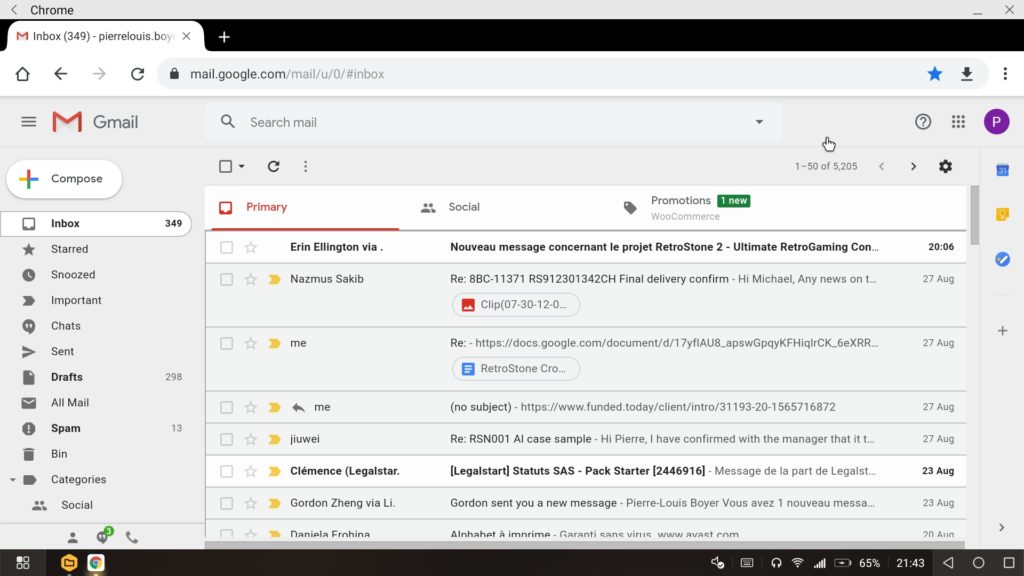 Check your emails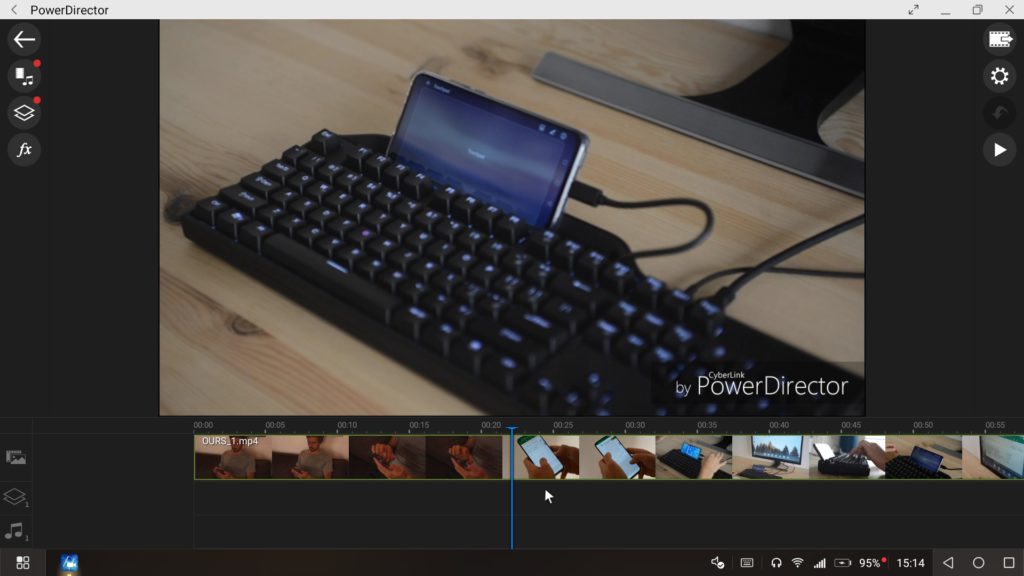 Edit videos
Even if you need very specific windows-only programs or games, you can use emulators like Exagear or you can use a cloud computer like Shadow.tech to get a remote windows desktop and run the latest AAA games directly from your phone!

Going one device has several advantages but the first and most important is that it's just so convenient. Your computer is always in your pocket following you, ready to use. No more waiting for powering-on old PC. No more data synchronization between your office, your home, your smartphone. It's always there ready to serve!
Save a LOT of money!
Hardware such as laptops, desktop computers and smartphones get outdated or laggy very quickly. Which makes you spend a lot of money purchasing new ones. Using your smartphone as a PC basically mean you have a new PC for free everytime you change your phone!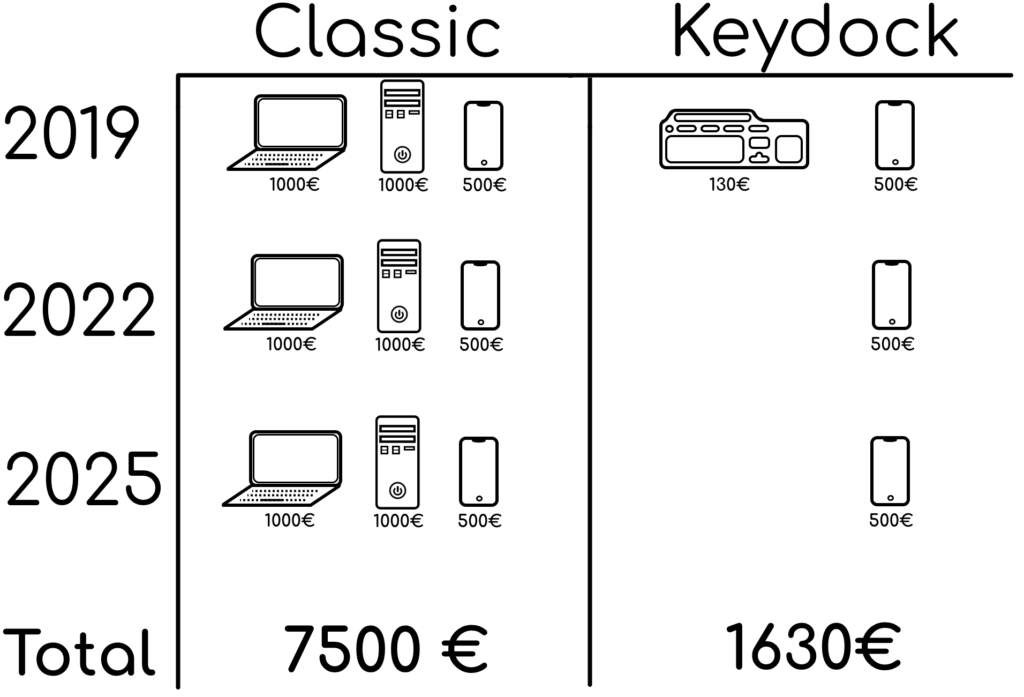 Save a LOT of time.
Blue-screen-of-death, freeze, lag, crashes, hardware faults… How many time do you spend fixing and tuning your computers/phones? Hardware is prompt to become faulty either by software, virus or hardware issues. I spent so many frustrating weeks trying to fix crashing computers or laggy phones. Having one device means you will have to maintain only one!

No more empty batteries!
Keydock keeps your phone always charged. You're probably using computers hours everyday. That means your phone will charge hours a day. So it will just always be charged. No more "oh no I forgot to charge my phone yesterday evening"!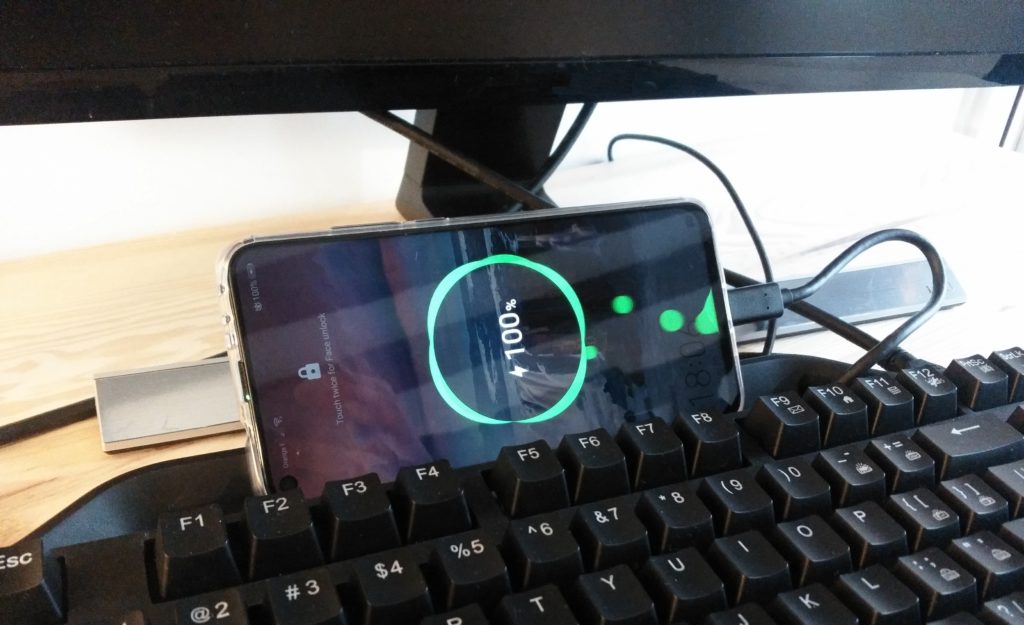 Less electronic waste.
If you stop buying laptops and desktop computers, automatically that means less waste. Because hardware have short life-cycles, our homes get filled with old cumbersome ones that no one wants.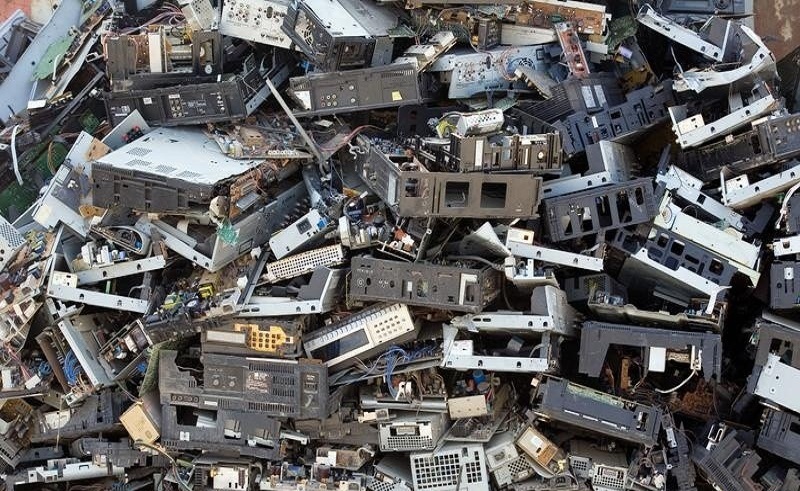 Start a movie in the subway, and finish it on your TV without riddles.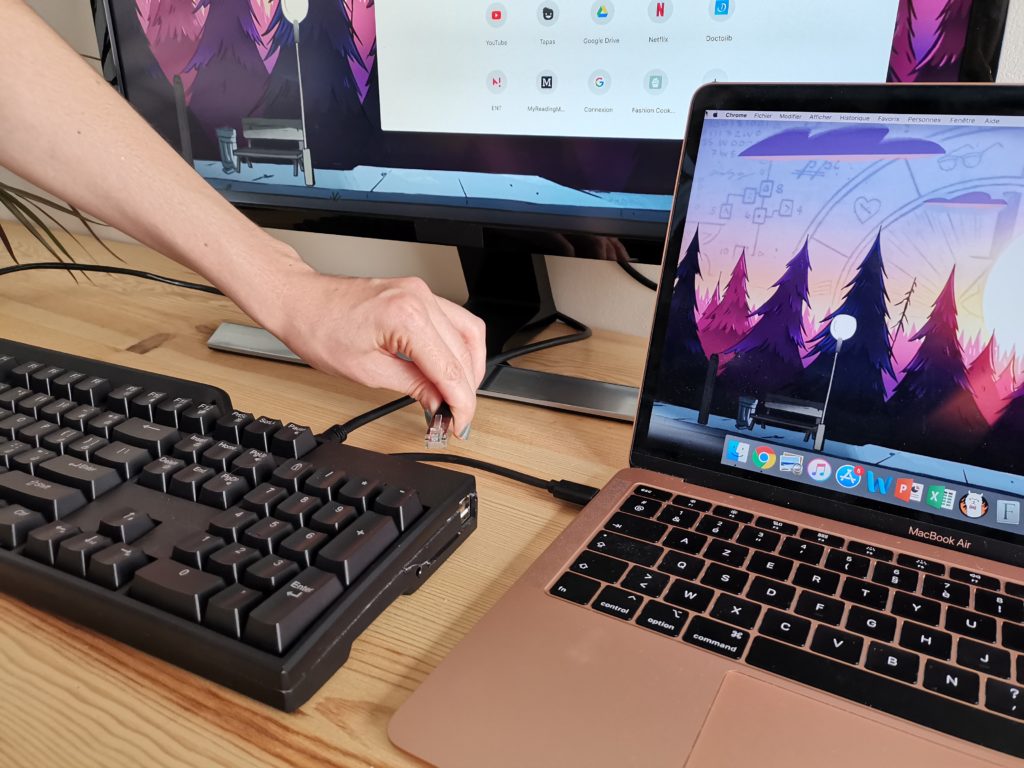 Bring connectivity to your ultrabook !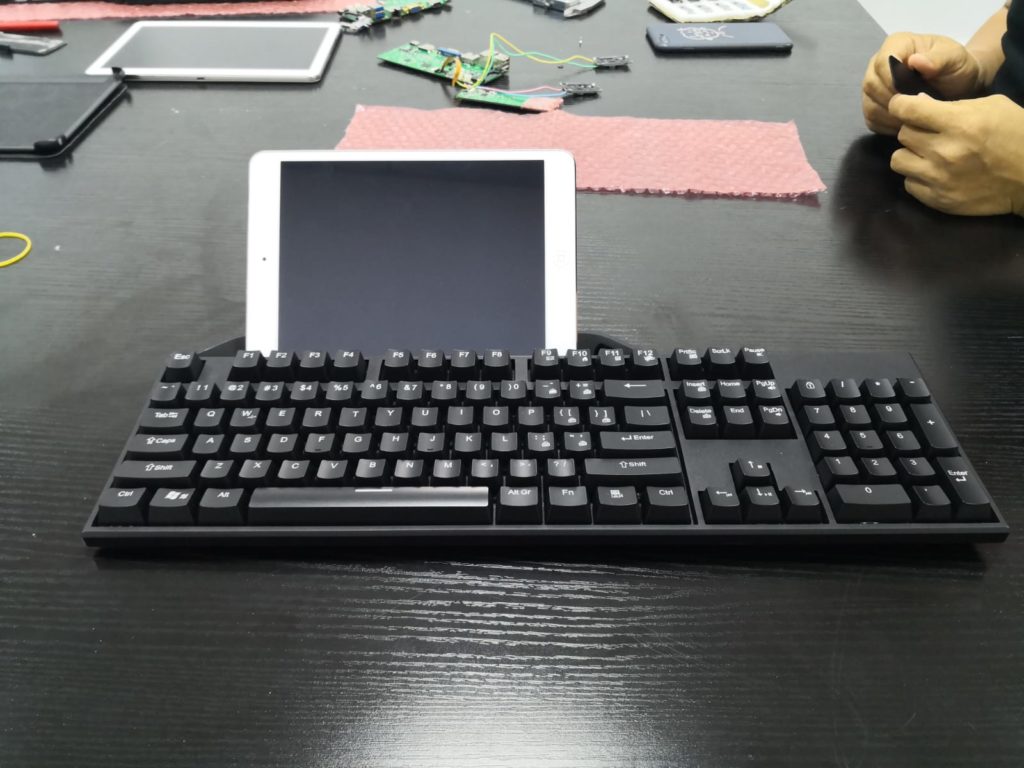 Turn a tablet into a desktop computer !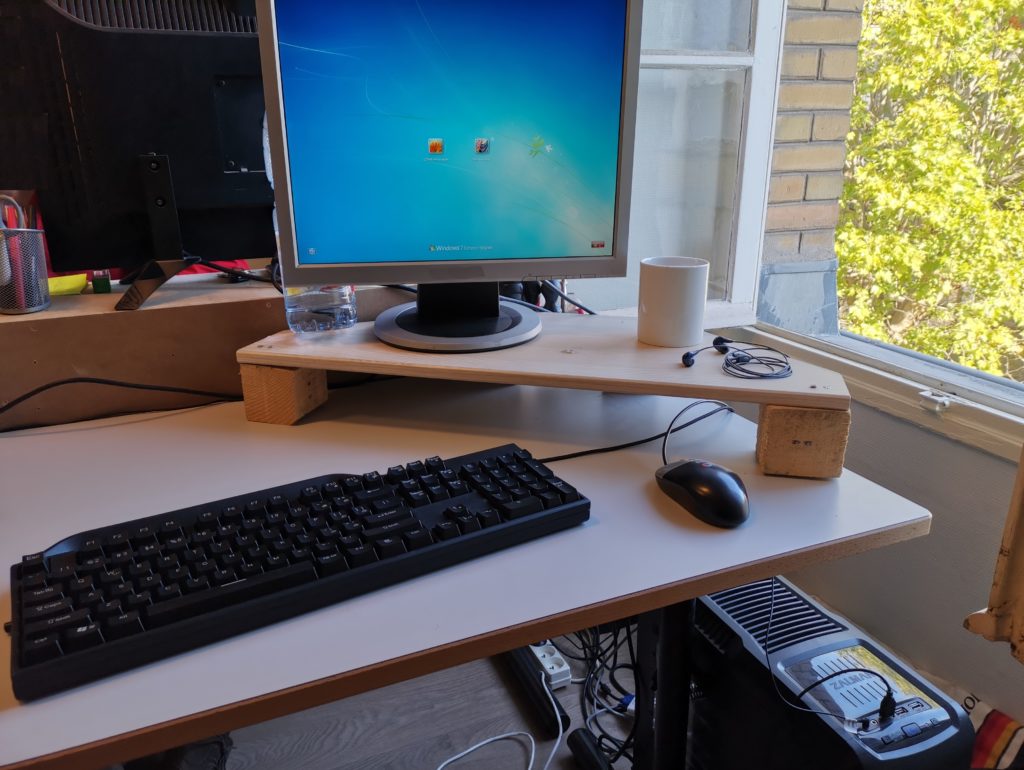 Just use Keydock as a keyboard for your computer

We struggle to fit our docking module inside the keyboard without increasing the dimensions of the keyboard while still having all the connectors you would need on a desktop computer.
– 4 USB connectors (2 x USB 3.0, 2 x USB 2.0) : connect all your peripherals : your mouse, USB sticks, external drives, gamepads…
– Both HDMI and VGA ports are available! So you can connect easily to any monitor new or old (with the new DP alternate mode protocole).
– Keep your smartphone charging while it's docked and in use (with the USB-PD standard). That way you will never run out of battery ever again!
– Additional storage drive : On Keydock you can connect a SSD drive (compatible M.2 2230, 2242, 2260, 2280) to stock your movies or others heavy files.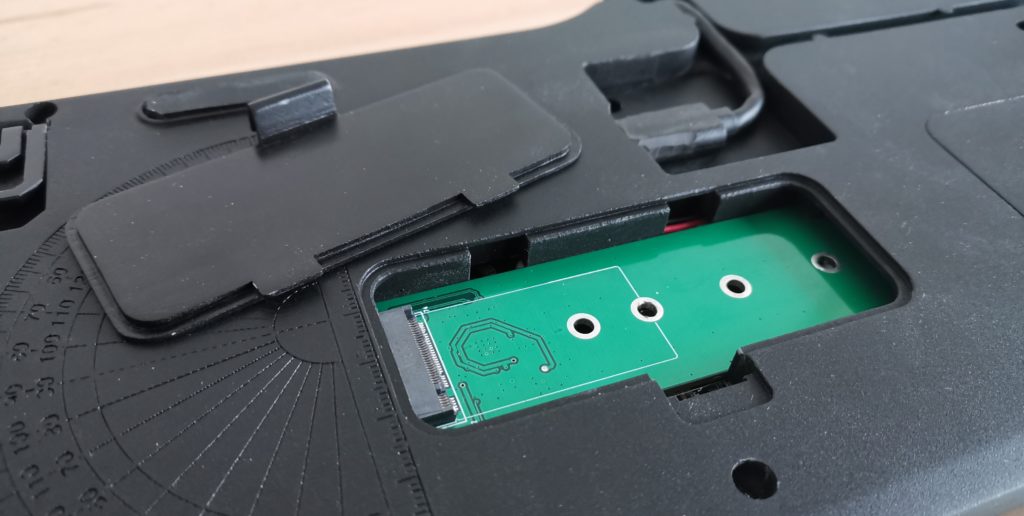 – Stereo internal speakers : On top of the headphone connector that will be very handy if you device don't have one, there also internal stereo speakers!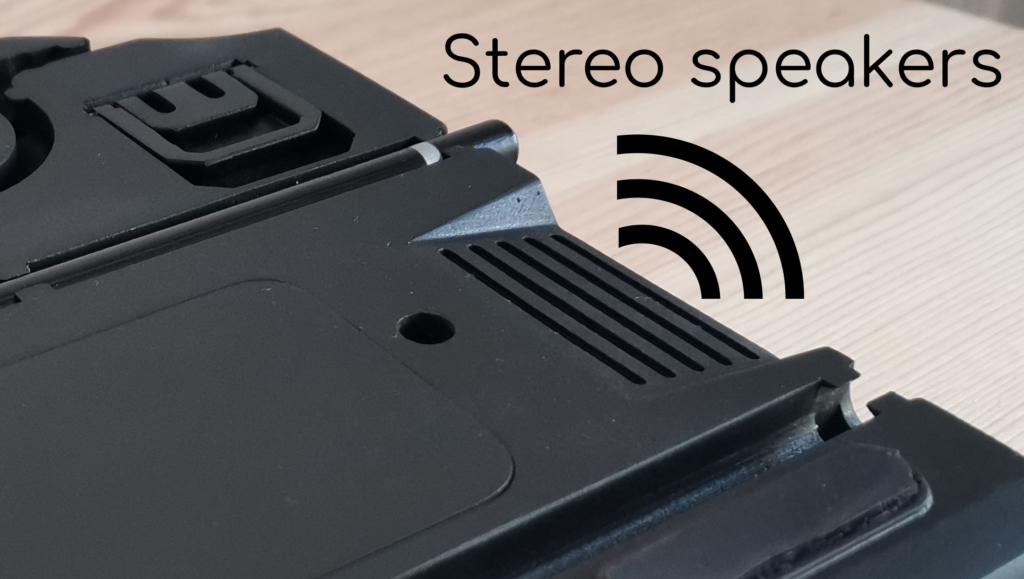 When I started this project, I never paid attention to the keyboard I was using. At work I was using an old crappy keyboard for years. The backspace button was not clicking correctly which was driving me crazy. Interestingly I never thought of getting a great keyboard. Which is stupid as I spend most of my time typing on a keyboard! Investing in a good keyboard was definitely something I should have done years ago.
So when I started this project I discovered the different kinds of keyboards. There are two main famillies :
– Membrane keyboards : Those are very cheap (hello $10 keyboards) to manufacture, lightweight and not very durable. They feel OK but not great.
Mechanical keyboards : Those use actual individual switches on a PCB, giving a much better feel when typing. Also they are much more durable. But they are also more expensive ($50~$200).
When you take interest in the question, mechanical keyboards usually become the obvious choice, the investment is not so big considering the time spent on computers. It's like having a good mattress: if you think about it you spend about a third of your life on it. It's worth getting a great one.
So obviously when I designed Keydock I decided to go for a mechanical keyboard.
Then I thought about what would make a great keyboard and decided to go on the quest of making the best one possible.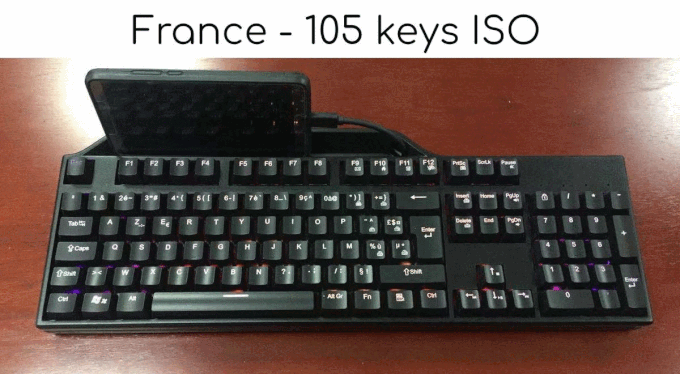 All major layouts available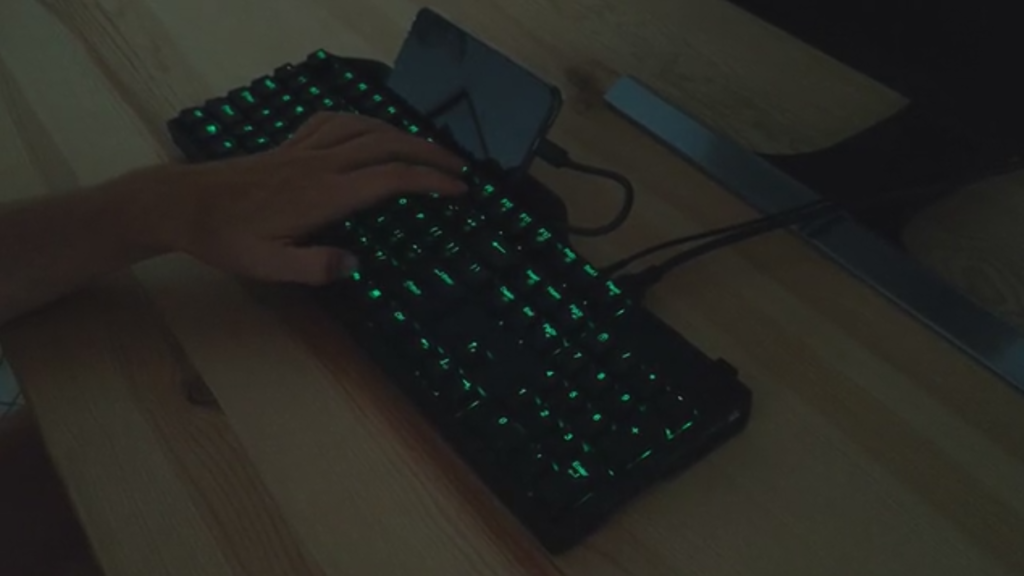 RGB backlight

Compatibility with Android, Windows, Linux, MacOS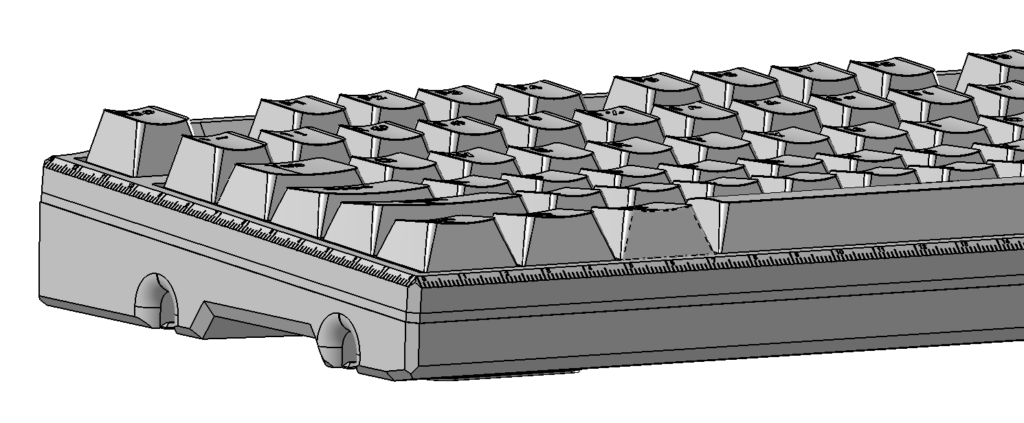 Discreet ruler embossed on the edges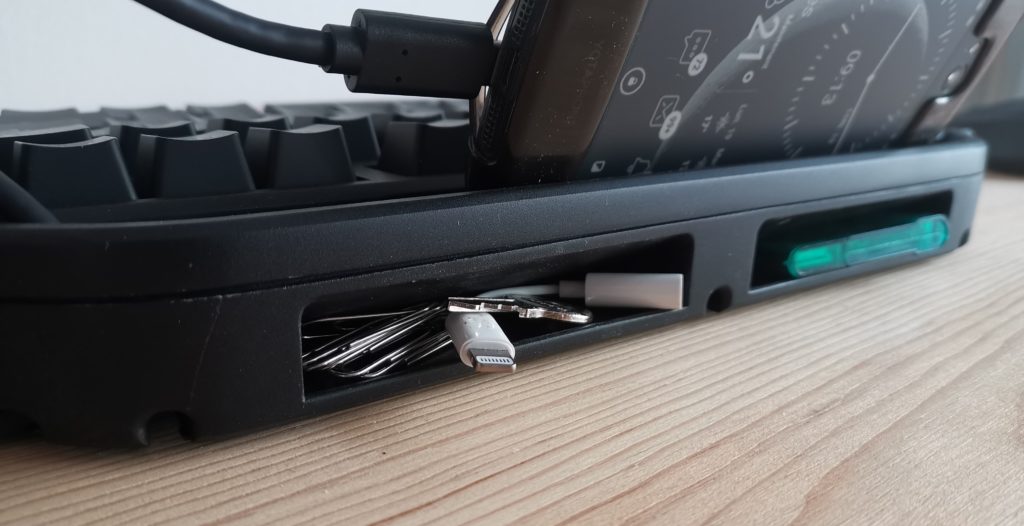 Two small storages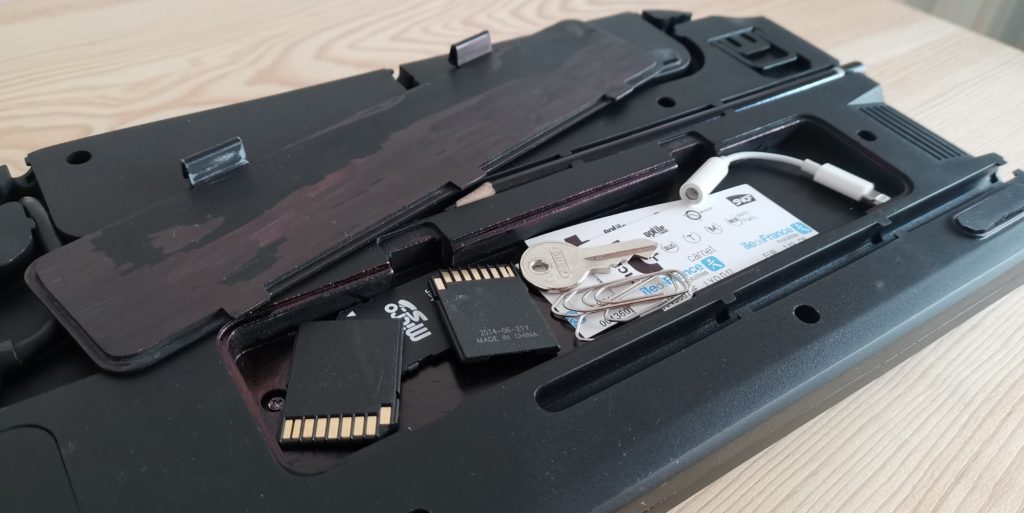 Hidden storage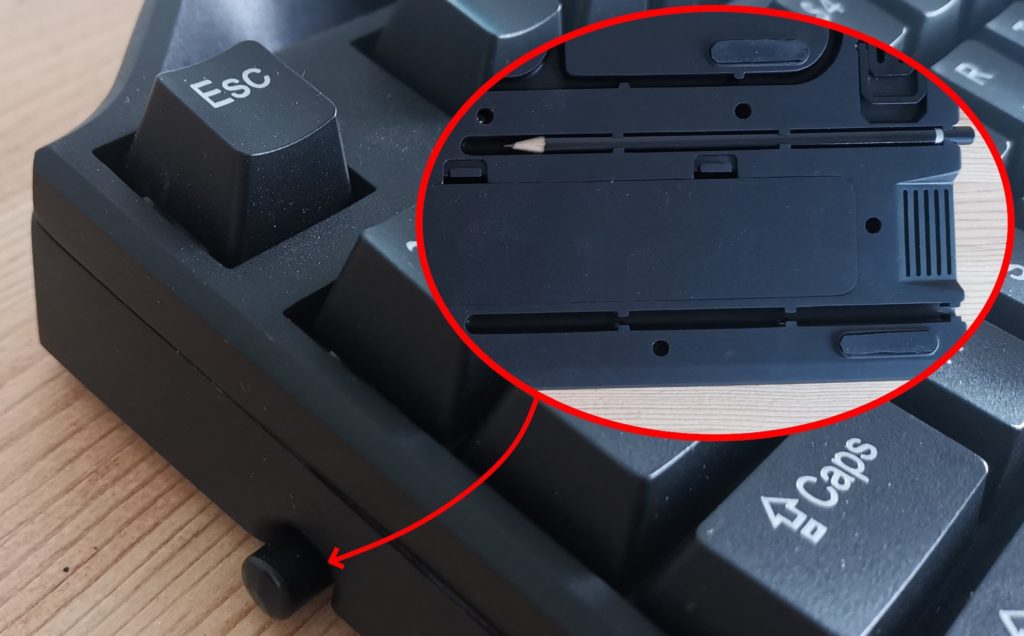 Pencil slots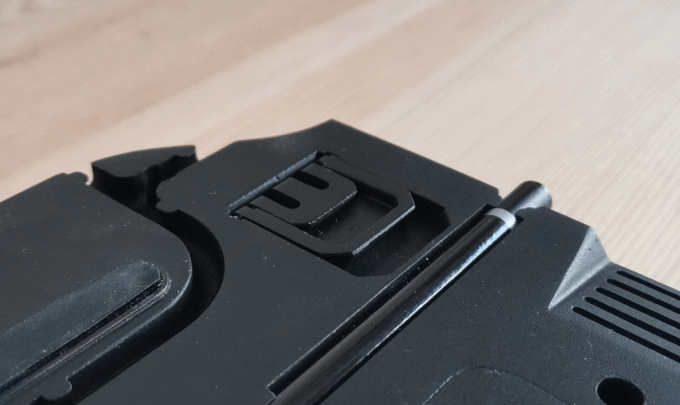 Double level legs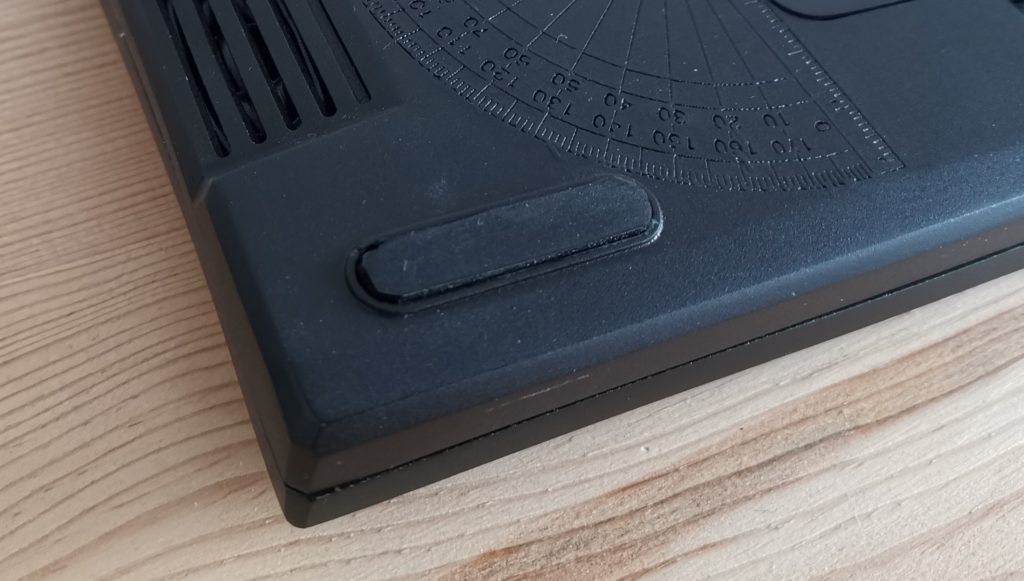 Big rubber pads
Interested? Currently you can't get it.
In order to be able to manufacture Keydock, we must reach a minimum order of 2000 pieces. That's why if you'r interested it's super important to suscribe to show your interest.
Also we will launch on Kickstarter, so if you want to get Keydock at the early bird price (99€ vs 129€) don't miss the chance to be notified first by suscribing to the newsletter!
Want to help further? Like our facebook page and consider joining the forum.