Sharing on social medais is a great way to get more referred members signing up. If you have not done so you can share through those buttons :
But the best is to explain directly the project to your friends and familly what is OneDevice and why you like it!
Through facebook
One way with facebook is to invite friends to like the page. When doing so you can add a custom message along. Here's how to do :
1- Go to : https://www.facebook.com/Oreason.io/
2- Click on "Invite friends"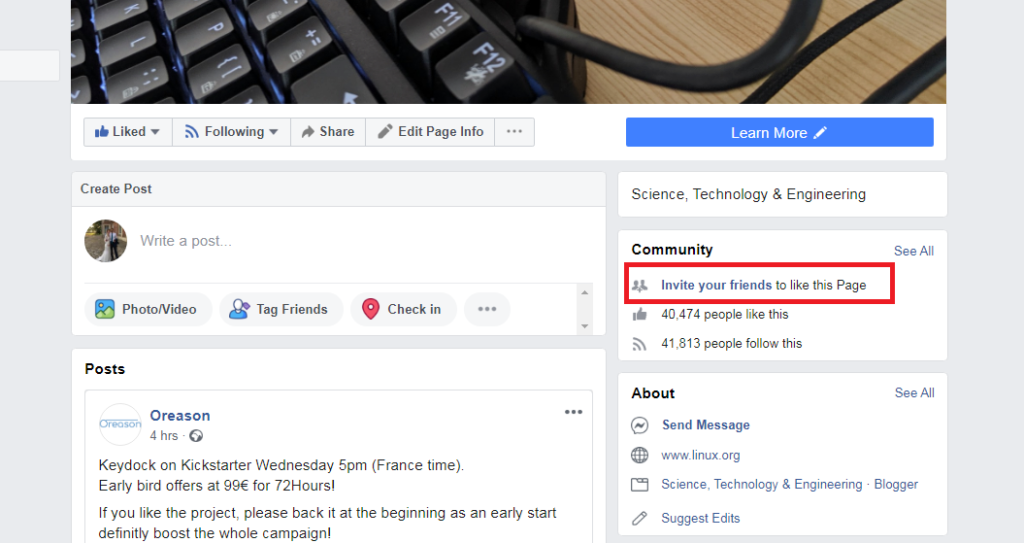 3- Enter your message. A personal message is definitly better but you can use this one if you want :
Hi! I found this awesome project of a guy who was pissed by fridge-sized smartphones and decided to make an awesome small smartphone with lot of awesome features!
Thought you'd like to check it out: <PUT YOUR URL FROM YOUR PROFILE PAGE>
4- Click "Select All"
5- Tick "Also send each invite in Messenger". You might be able to send only 50 max each time with messenger. But you'll bring much more people this way!
6- Click "Send invites"!